Safe Harbors and City Living - SMDC Shore 3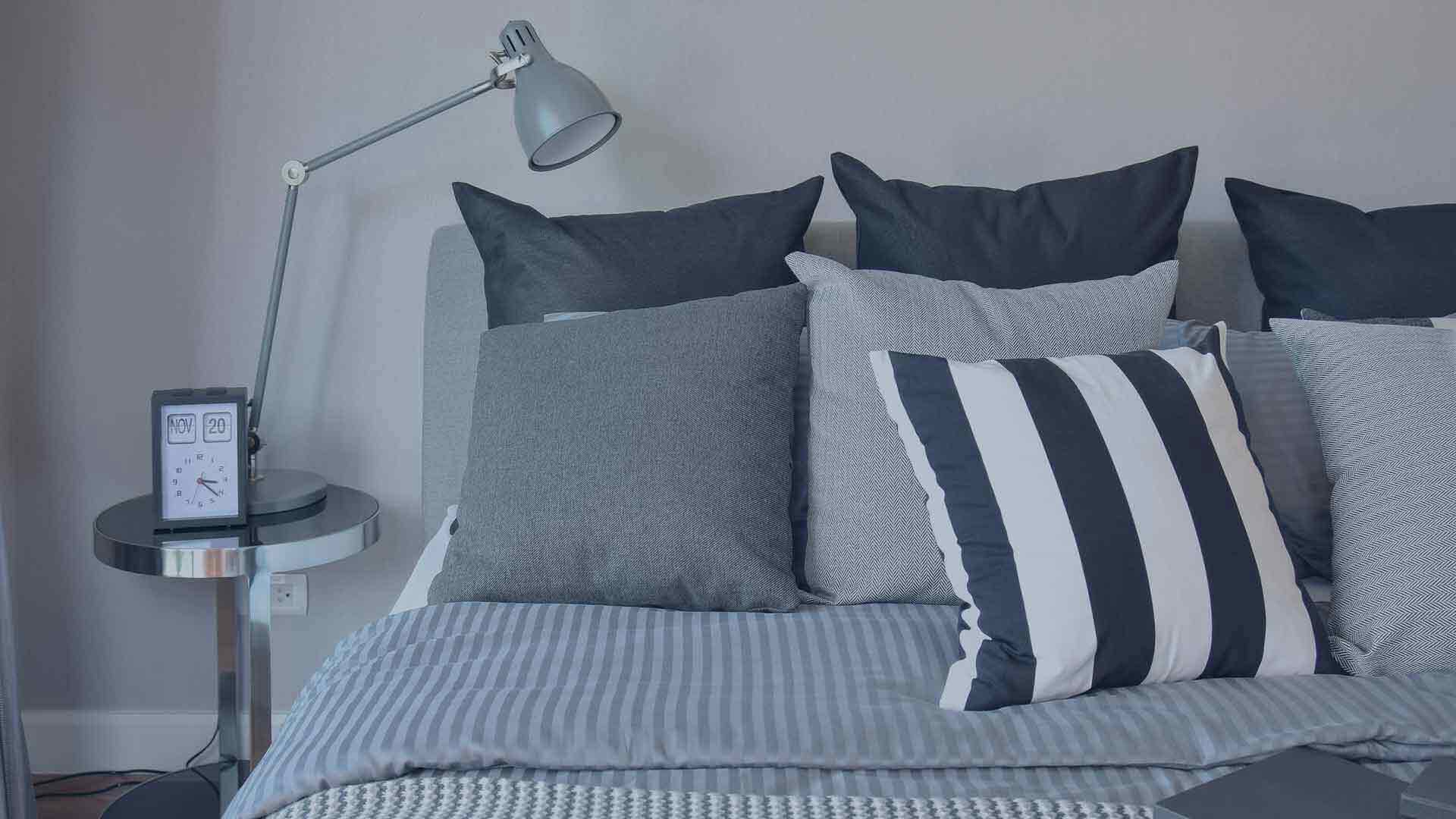 What do you think of when you think about luxury homes? Is it plush surroundings? Fantastic views? Convenient to entertainment and fun? Or is is the home you dream about one that promotes relaxation? Is it a haven of peace in an urban jungle? A place to rejuvenate from the stresses of work and daily living?
If so, you may want to consider SMDC's future project, Shore 3 Residences.
Part of the popular Shore Residences complex located close to the amazing Mall of Asia in Metro Manila, Shore 3 Residences is the next SMDC's Shore Residences property to be offered. Phase I of the condo complex is slated to open on January 31, 2021 and promises to be everything SMDC is known for. Convenience to entertainment options and luxurious surroundings wait for you in your new home

Mall of Asia
Located next to the Mall of Asia, Shore 3 Residences know that families and professionals alike need a safe haven to reduce the stresses of every day life. The Mall of Asia offers all that and more within walking distance. The 11th largest mall in the world, the Mall of Asia has over 600 shops to get lost in, perfect for indulging in a day of retail therapy.
The Mall of Asia also offers a wide variety of restaurants. From Krispy Kreme donuts, cafés and other American-type fast food, to fine dining options, like the Movie Stars Café, you can find any type of cuisine from any country to tickle your tastebuds. You don't have to go far to have fun when you live at Shore 3 Residences. And you can even stay home. Some of the restaurants at the Mall deliver!
If you aren't in the mood to shop or eat out, check out the concerts playing at the Mall of Asia Arena. Lady Gaga opened the arena back in 2012, and since then artists like Bruno Mars, and Aerosmith, perform to sold out crowds. On January 16, 2015, Pope Francis even held an audience at the arena for almost 9,000 people. Each of the 86 diocese throughout the Philippines sent 100 people and 300 were selected from the poor in Manila to attend. The theme of his visit was "Mercy and Compassion."
Of course, there is always the Mall of Asia Bay Area Amusement Park! With roller coasters, a double-decker carousel, bumper cars, and more, the park has something for everyone. Kids from 2 to 92 will find fun here! Oh, and don't miss the MOA Eye Ferris Wheel. It's the biggest in the Philippines!

History of Metro Manila
The Mall of Asia is located in Pasay City, in Metro Manila. Originally, Manila City was established on June 24, 1571 by the Spaniard Miguel Lopez de Lega?pi, a date which is still celebrated only in the first city of the National Capital Region or Metro Manila. Metro Manila is made up of 17 cities and municipalities. Prized for its strategic location and trade route, this "Pearl of the Orient" has lived under many different flags of conquest, giving Manila its exquisite and abundant heritage.
Before being settled by the Spanish, Manila already had a rich and culturally blended history. Up until the 14th century, Manila and the surrounding areas were ruled by different tribal kings. It was during this time that it is thought that the Philippines developed trade relations with China during the Ming Dynasty. In the 14th century, the tribal kings fell to a Hindu influence, most likely from Indonesia, but it's possible India conquered the tribes.
Then from 1485 to 1521, Sultan Bolkiah of Brunei ruled, placing Manila under Muslim rule. In 1521, war broke out between the muslims and the hindus and raged until the Spanish conquered the islands in 1571. Spain held the Philippines for over 400 years, except for the years between 1762-1764. The British had control of the islands and Manila during this time while at war with Spain and France during The Seven Years War. Spain won back the islands and held them until 1898.
In 1898, the United States won The Spanish-American War and the Philippines became part of the United States at the signing of the peace treaty with Spain. The islands were a strategic hold in the Pacific for the United States, especially leading up to World War II. The Japanese captured the islands in 1942 and held them until the end of the war in 1945. Rule was returned to the United States, and on July 4, 1946, the United States declared the Philippines independent and it was returned to self-rule for the first time since the 14th century.

Pasay City
Pasay City is the 3rd smallest of the cities that make up Metro Manila, but it is the driving force of economic for the region due to the heavy amount of tourism the city has. Known as the "entertainment district" of Manila, Pasay City has the highest concentration of casinos, nightclubs, shopping and restaurants in Metro Manila.
As with all tourist destinations, people are required to run the industry, making Pasay City one of the highest employment districts in the country. Support industries, such as hospitals, banks, and other business have a thriving presence in this area. So, why not live where you work? Shore 3 Residences allows you to experience a safe and calming sanctuary, encouraging you to leave work at work and relax in your gorgeous condo.

Entertainment Options
It is easy to see why Pasay City has become the entertainment and economic capital of Metro Manila. If you're looking for fun, excitement and adventure, you can find it in Pasay City. With Shore 3 Residences, an SMDC project, you can have convenience of all that, and a relaxing get-a-way home, in one, affordable home. Imagine living in lap of luxury, enjoying great views and fantastic entertainment, at a fraction of what you think it might cost.
Metro Manila is filled with cultural treasures and historical sites, like Manila Cathedral or the Quezon Memorial. A visit is either of these wonders is a great to celebrate the history of the Philippines. Take in a football game or swimming match at the Rizal Memorial Sports Complex, named after the national hero, Jo?e Rizal. It offers several sports venues for every fan, and has been known to host a concert or two. And everything is just a short metro ride away.
The casinos of Roxas Boulevard offer nightclubs to dance to the latest sounds. Play some Roulette or Black Jack. Try your luck at the slot machines or wine and dine that special someone at a world-class restaurant. Excitement is not far from you amazing home!

Nautical Theme
Few things bring to mind both relaxation and adventure than sailing on the seven seas. Shore 3 Residences gives you that feeling of calm amidst the waves of the city. Nautically-inspired tranquility starts when you walk through the lobby of Shore 3 Residences.
This 4-tower, glass and steel condominium complex is designed with the Manila wharf in mind. Great views of the bay and sunsets give you the feeling of living on a luxury yahct. Offering upscale living at an affordable price, the Shores 3 Residences sail your troubles away, without leaving the comfort of your home.
Like all SMDC properties, Shore 3 Residences is built with function, fun, and families in mind, and delivers first-class services and five-star luxury in a welcoming environment. Security features include an entrance gate with guard, 24-hour security personal and CCTV cameras, so you can be sure your family's safety is a top priority.

Units
Shore 3 Residence offer 3 floor-plans in it 4 towers. The materials used are concrete, glass, and steel, keeping a modern look, while the amenities offered keep the nautical-themed ambience. Since relaxation is a major part of the attraction at Shores 3 Residences, we've gone all out to infuse our space with water features and lush landscapes, keeping the stress of everyday life at bay.
The real star of the complex is your new home. As with all of SMDC's buildings, natural light, spacious floor plans and quality finishes are at the heart of what makes SMDC the premier builder of condominiums in the Philippines. At Shore 3 Residences, we offer 1 Bedroom end units with a balcony and 2 family unit floor plans that can be combined into one unit. Live in your dream of luxury every day of the year at the beautiful Shore 3 Residences. Phase I of the complex is due to open for move in January of 2021, and floor plans will start selling soon!

Amenities
As with all of SMDC's properties, there is more to Shore 3 Residences than just the layout of your condo. We offer luxurious, 5-star amenities designed to help you leave the stress of the day behind when you come home. Beautifully landscaped gardens hold jogging and walking trails, and frame water features and swimming pools. Splash, play and laugh the day away, or relax in a poolside lounge with a good book or have a glass of wine with good friends.
Since the Shore 3 Residences are designed with families in mind, there is a children's play area on the property, where little ones can laugh, and splash in the kid's pool. And if this isn't enough, Shore 3 Residences share amenities with our first two Shore Residences properties, located right next door to this complex.

Investment Opportunities
Shore 3 Residences was designed offer a safe and relaxing harbor for the contemporary family. With condos constructed around your living space needs, and with quality features in every home, a condo at Shore 3 Residences is also a great investment, because of the location and the growth expected in the area. Whether you live in your condo, use it as a vacation home, or rent it out as an investment property, Shore 3 Residences offers the perfect location. If you chose to use it as a vacation home, you can spend time in the entertainment district while you're here and rent out your unit when you are away. With websites for vacation rentals, like airbnb.com, your condo could end up paying for itself.
If, at some point, you outgrow your condo, your unit can be rented out long-term, starting a new income stream for your family, and helping the unit pay for itself. With the wonderful amenities that Shore Residences provides, confidence levels are high the complex will gain in popularity, making it an even more desirable place to live. Values for the condos could rise and a provide a great return on your investment, whether you decide to rent the unit out, or sell it all together.
The condos at Shore 3 Residences also make great retirement homes. Close to all the major conveniences, retirees don't have to settle. They can stay active, in their own homes, and have everything they need or want within close proximity. You've worked hard. Now it's time to enjoy life and Shore 3 Residences offers all you need to stay active and have a lot of fun!
Whether you're a single professional, a young family or an active retiree, a condo at Shore 3 Residences offers affordable luxury in the heart of the entertainment district. Call today and see how Shore 3 Residences caters to the discerning resident. If you want a luxury home with a nautical theme, with the convenience of an urban lifestyle, SMDC's Shore 3 Residences is for you. Call us today and see what's coming!